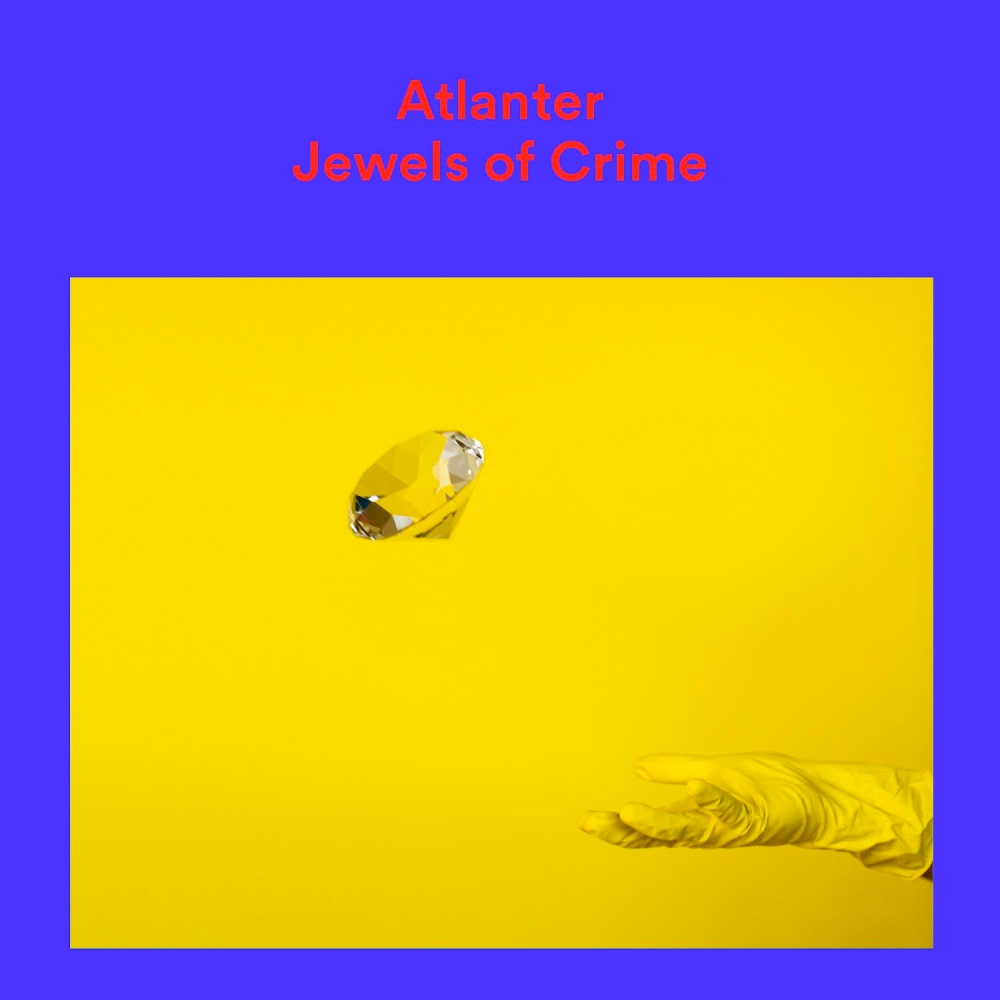 Jewels Of Crime
BY
Atlanter
Auch wenn man die Bezeichnung "Supergroup" vielleicht auf die norwegische Musikszene beschränken sollte, haben die vier Bandmitglieder aus Oslo schon beeindruckende Portfolios vorzuweisen. Sowohl Jens Karelius als auch Bandkollege Arild Hammerø haben vor der Gründung von Atlanter schon Solo-Alben veröffentlicht, und hatten dabei jeweils großen Erfolg in nationalen Gefilden. Jazz- und Studiomusiker Morten Kvan und der mit einem Master-Abschluss in Musik ausgestattete Percussionist Jonas Barsten Johnsen runden das Line-up ab. Atlanters Debüt Vidde wurde ein großer Erfolg und 2013 für den "norwegischen Grammy", den Spellemanprisen, nominiert.
Nun sind die vier zurück, und mit ihnen eine Wundertüte von einem Album. Jewels Of Crime fängt dort an, wo Atlanter vor drei Jahren aufgehört haben, und entwickelt sich zu einem Feuerwerk aus Trommeln und Gitarrenlicks. Genretechnisch ordnet sich die Band als "Vidde blues" ein, was sich auch dem Fachmann bei näherem Hinsehen nicht als anerkannte Kategorie erschließt. Eine "Vidde" ist im norwegischen eine unbewaldete Hochebene, Atlanter bezeichnen damit lieber ihren Stil, Musik aus allen möglichen der Ecken der Erde zu vereinigen und in eine "norwegisierte", zeitlose Fassung zu pressen.
Dies ist ihnen bestens gelungen: Es finden sich afrikanische Rhythmen, die mit einer Band aus Mali eingespielt wurden, orientalische Klänge und Einflüsse aus dem deutschen Krautrock der frühen siebziger Jahre in den Songs wieder. Die surreale Kulisse, die sie damit schaffen, erinnert gleichzeitig an einen karibischen Sonnenuntergang, eine Oase in der Sahara und einen nächtlichen Schneesturm unter norwegischen Polarlichtern.
"Atlanter has an open-minded approach to playing music. The songs change from one concert to another, and we try to avoid a polished and rehearsed sound. I think everyone in the band enjoys this openness, that something new can happen on every song."
Die Experimentierfreudigkeit steht den vier Norwegern gut zu Gesicht, und so ist Jewels Of Crime ein tolles, schillerndes Album geworden, zu dem man tanzen, ausspannen und über das Leben philosophieren kann. Nur eines kann man nicht: Sich langweilen. Dazu stellt sich nämlich viel zu sehr die Frage, was zum Geier die Band einem eigentlich sagen will.
[Jukka] tries to get Jareeze out of his mind but can't do it. He loses touch with reality and starts to see her in the form of jewelry and fantasizes about himself digging up Jareeze on a deserted beach. Then he gets really confused: Is he on the beach? Is he on the boat? Who is Jukka? Who is Jareeze?"
Jewels Of Crime von Atlanter erscheint am 22.01. auf dem Osloer Mikrolabel Jansen Plateproduksjon.