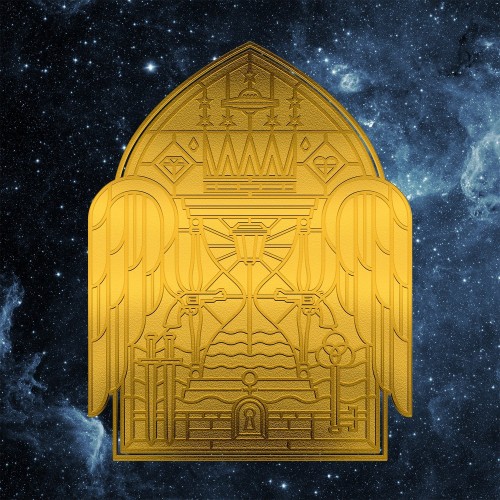 Sea of Noise
BY
St. Paul & The Broken Bones
Wie aus dem Nichts tat sich 2012 eine Band zusammen, die nur ein kurzlebiges Musikprojekt sein sollte. Aus zwei Mitgliedern wurden sechs und bevor auch nur einmal live vor Publikum gespielt wurde, war auch schon die erste EP produziert. Kurz danach meldeten sich sämtliche Manager und Labels.
Göttliche Fügung? Das kann Frontmann Paul Janeway, der ursprünglich Priester werden wollte, nicht sagen- aber seine Stimme kann es. Als relativ junge Band von nur fünf Jahren setzen die Jungs aus Birmingham nicht auf jung und sexy, sondern auf Old-School im besten Sinne. Es mag streng genommen nur Blue-Eyed Soul sein, aber der ist es dann auch richtig gut, wie er heute kaum mehr gespielt wird. Schweiß, Blasinstrumente, Gospelchöre und Ekstase werden aus den 60ern abgestaubt und von dieser sechsköpfigen Musikertruppe wieder auf die Bühne gebracht.
Einige dürfte die Band an Alabama Shakes erinnern, denn Produzent des ersten Albums Half The City war Ben Tenner, Keyboarder ebendieser Nachbarsband. Kein Wunder also, dass das Album positive Kritik sämtlicher Musikzeitschriften bekam.
Dass Janeway dann Angst hatte, nur noch wie Alabama Shakes zu klingen und einen Doppelgänger des Debütalbums zu kreieren, bleibt letztendlich unbegründet: Auf ihrem zweiten und neuesten Album Sea Of Noise lassen die Jungs altbekannte Töne neu aufblühen und erinnern an Größen wie die Beatles, Prince und Otis Redding. Der Southern Rock dringt auch auf dieser Platte durch, die Wurzeln der Musiker sind verankert in der Spiritualität ihrer südlichen Kleinstädte- ohne den dazugehörigen Kleingeist.
Janeway und seine Jungs singen und spielen zu hören dürfte selbst eine kleine Offenbarung sein, die ihr euch nicht entgehen lassen solltet.
Begeisterung und Elan bringt die Band selbst mit zum Beatpol, du solltest nur an deine Freikarte denken. Diese bekommst du mit ein wenig Glück, wenn du der gluecksfee@campusradiodresden.de eine Mail mit deinem vollen Namen und dem Betreff "Keith Richards approves" sendest!